Instructional core
The instructional core represents the complex interactions between the knowledge and skills of the subject-matter expert and the degree of engagement of students as they participate in instructional tasks using a rigorous and relevant curriculum. 
The instructional core framework provides an exploratory model for evaluating the impact of changes in policy or practice on the improvement outcomes of students' performance and achievement.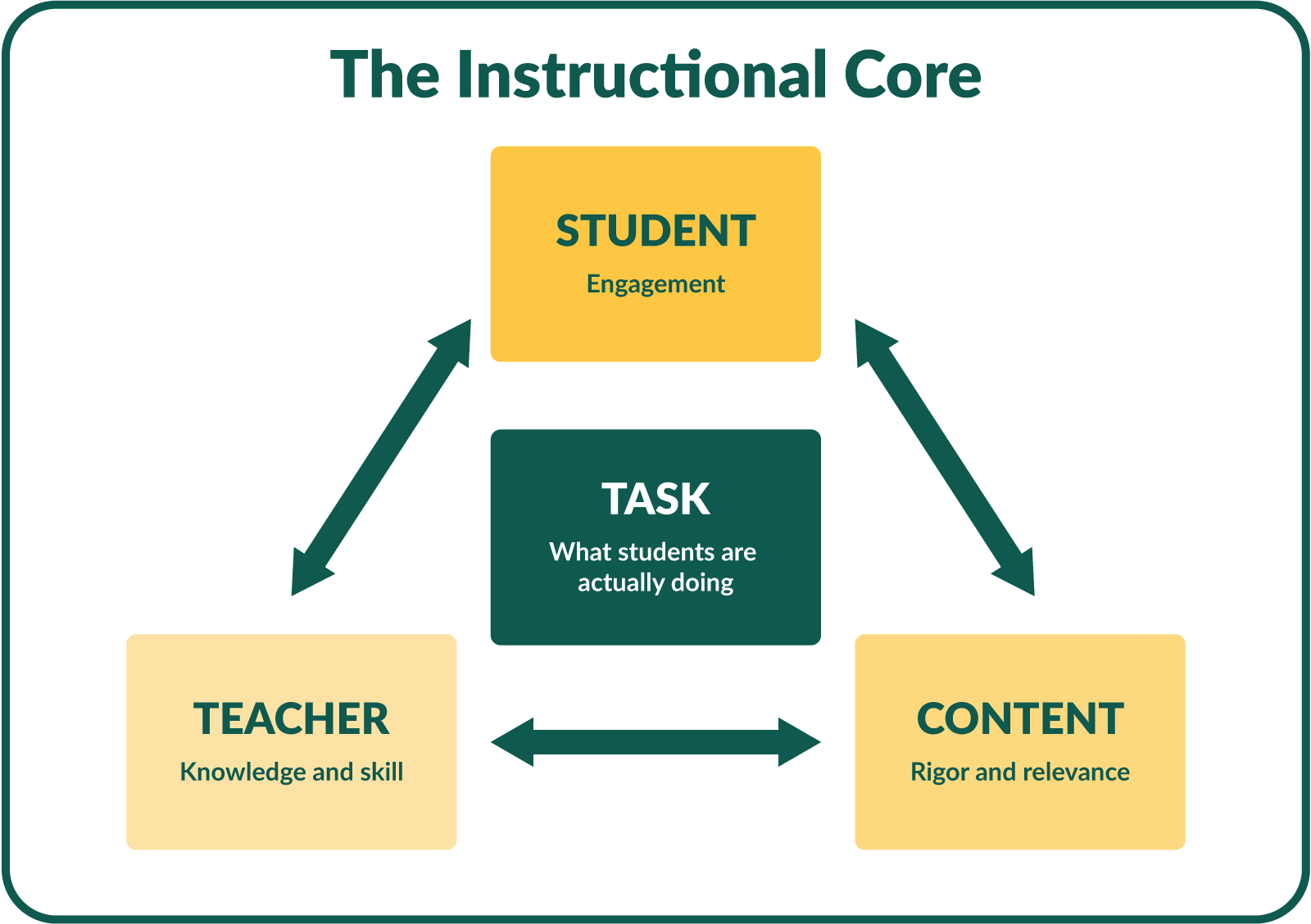 In medical school, the instructional core represents the dynamic interactions that occur between the Segment Directors, Course Directors, Discipline Directors, faculty and the medical student as they engage in instructional tasks using a comprehensive, equitable, rigorous, relevant, and competency-based curricula that is supported by ancillary student services, instructional and organizational leadership practices, and an organization-wide culture of excellence.
Figure 1 The Instructional Core in Medical Education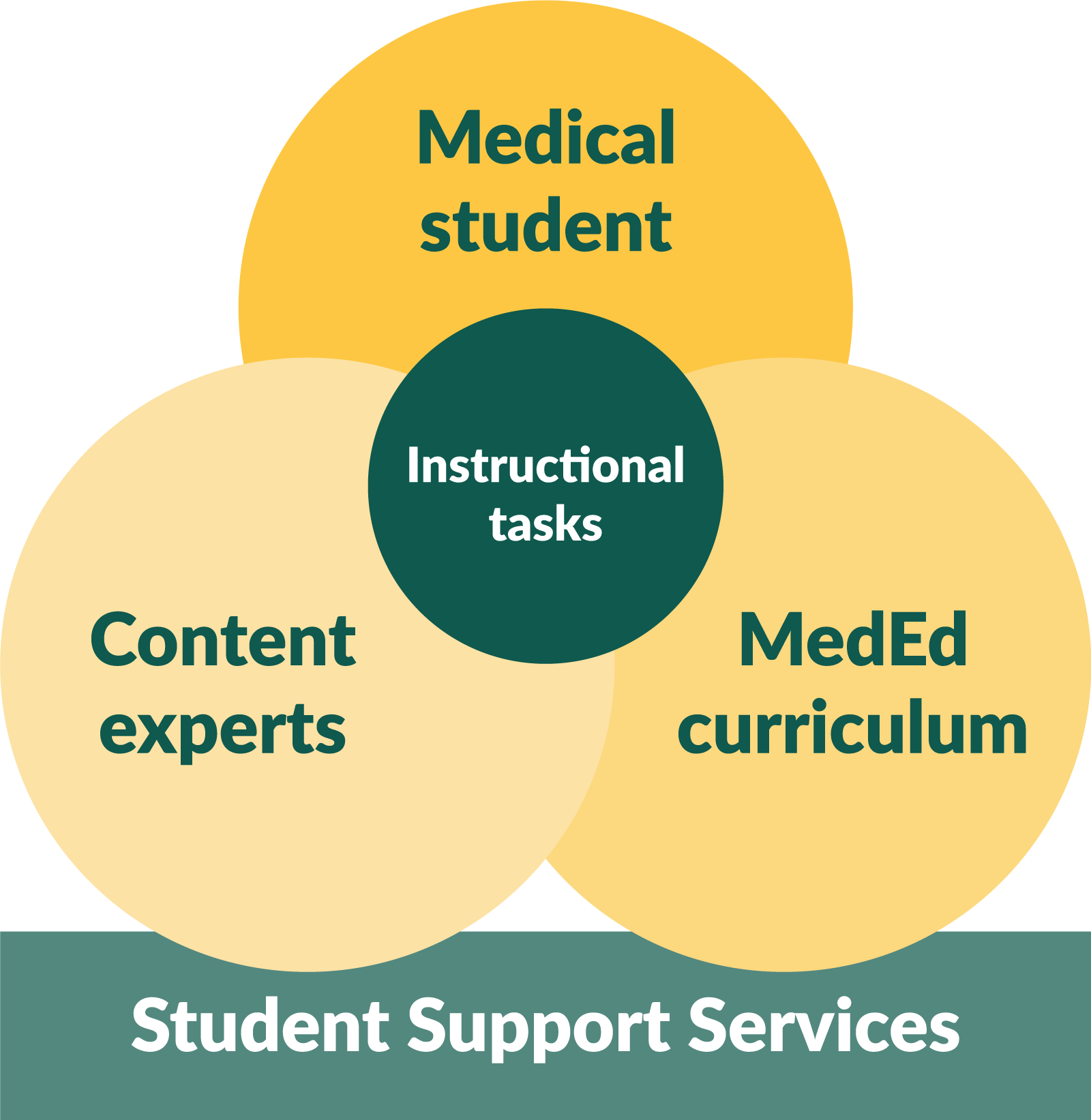 Making Achievement Possible for All Students
To ensure success at the Core of our undergraduate medical education program, Wayne State University School of Medicine employs a Multi-tiered Systems of Support Framework to make certain that our students receive a superior educational experience during their time in medical school. A Multi-tiered Systems of Support model is an integrated, systemic educational practice designed to use a data-driven problem-solving approach in the early identification and rapid response to the unique academic, social emotional wellness, and behavioral needs of all students.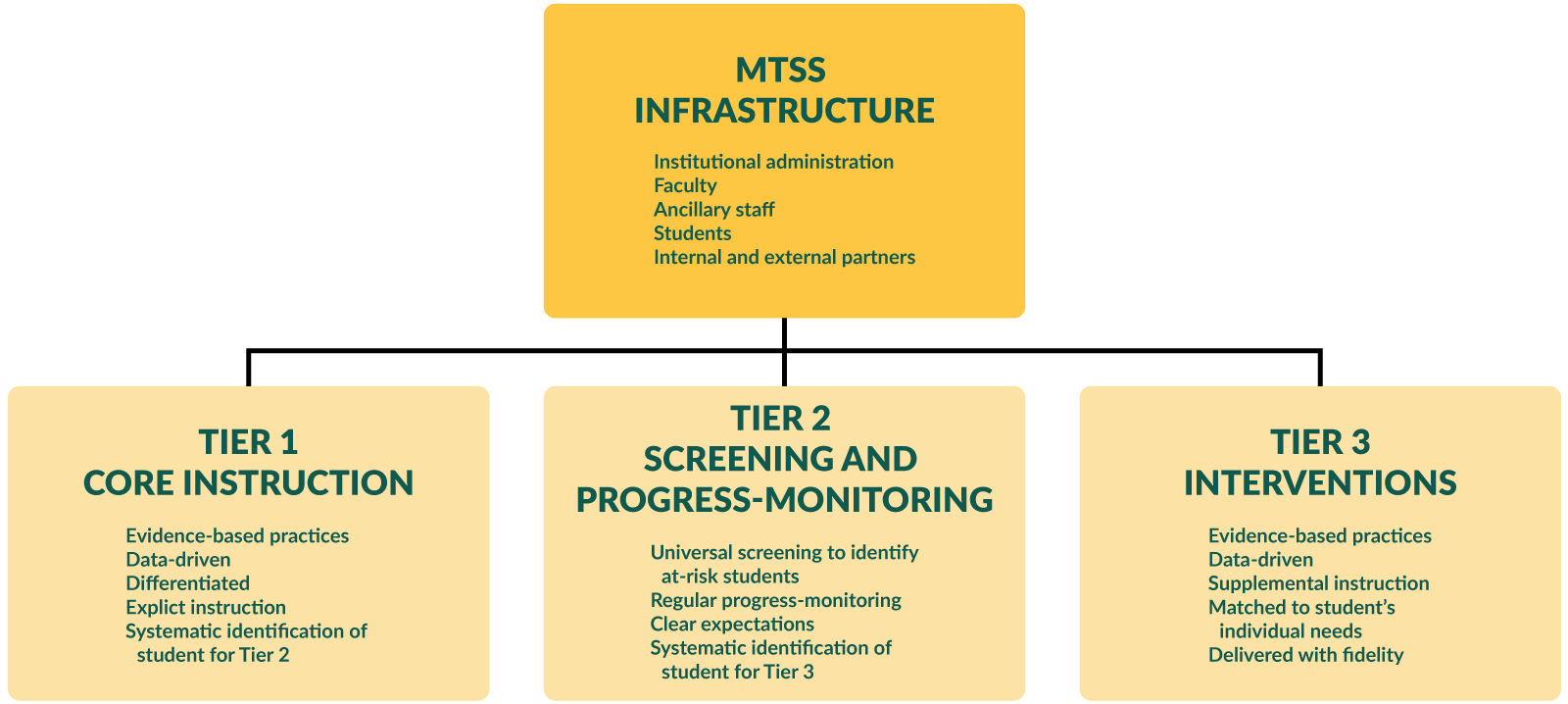 Tier 1 being the largest of the three tiers, comprises between 80% and 90% of the class through the delivery of a rigorous research-based core curriculum that employs evidence-based instructional strategies and/or behavioral enrichments delivered by highly-skilled and talented content experts. In a class of 306 students, roughly 245 to 275 participants should respond favorably to the universal interventions and supports offered in this tier. Students who do not respond move into Tier 2. 
In Tier 2 interventions and supports are delivered in a small group setting and encompasses between 5% and 10 % of the class. In a class of 306 students somewhere between 15 and 31 students may require the targeted remedial interventions and supports offered at this tier. 
An incremental number of students between 1% and 5% of the class or roughly 3 to 15 students in a class of 306 students, may continue to demonstrate critical risk factors and thus are moved into Tier 3. Students performing in this tier receives intensive remedial interventions and supports that are tailored to meet their individualized learning and/or social, emotional, and/or behavioral needs. 
In a Multi-tiered Systems of Support program model, students move between tiers according to their response to academic and/or behavioral remediation and intervention.