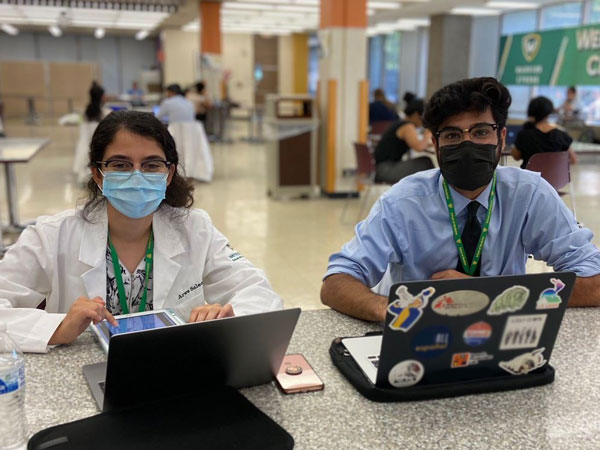 Connect with a Warrior
Join our Warrior M.D. chats to ask any and all questions about Wayne State University School of Medicine and to discuss all things medical school in Detroit. Our current students will discuss what resources and facilities are at your disposal as a physician in training. We look forward to seeing you! Connect with us today.
---
Warrior M.D. Impact
We will educate a diverse student body in an urban setting and within a culture of inclusion, through high quality education, clinical excellence, pioneering research, local investment in our community and innovative technology, to prepare physician and biomedical scientific leaders to achieve health and wellness for our society.
News