Urban clinical excellence in the heart of Detroit
The School of Medicine boasts a
100% Total Success Match Rate
— well above the national average.
Wayne State was ranked among
50 safest campuses
in the United States by BestColleges.com.
~40%
of Michigan's practicing physicians received all or part of their medical training at WSU.
Through hands-on clinical education in the heart of a rapidly evolving city, the Wayne State University School of Medicine provides a distinct experiential advantage that sets you apart from your peers at other colleges. When you become a Warrior M.D., you'll work alongside leading clinicians who will take you out of the classroom and straight to the operating rooms, bedsides, and communities where your work will make a difference.
Admissions tracker
8580
Applications as of 11/14/2023
870
Interview Invitations
630
Interview Invitations Remaining
Warrior Ambassador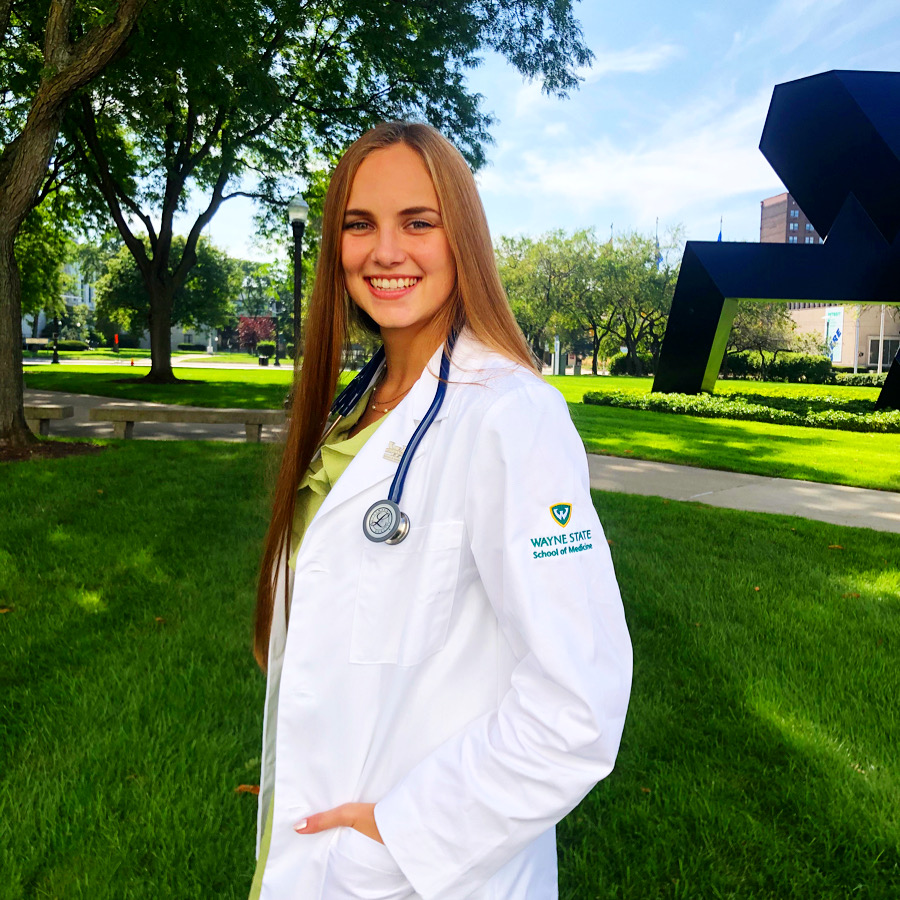 "I chose Wayne State for Medical School because of the abundance of opportunities that Detroit provides. Whether you want to volunteer at a student run free clinic, conduct research or even start your own club, Wayne has ample avenues for you to pursue your goals. Additionally, Detroit provides an exciting living experience with parks, museums, sports arenas, shopping, and an abundance of locally owned restaurants to explore!"
— Kaitlin Ross, 2024 View other M.D.'s
Admissions playlist