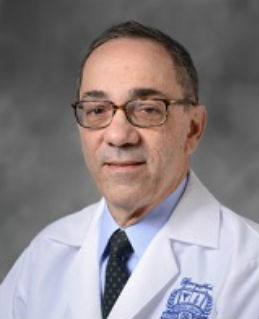 Marcus Zervos
Assistant Dean of Global Affairs
Office Address
Henry Ford Hospital, Division of Infectious Diseases
2799 West Grand Blvd., CFP302
Detroit, MI 48202
Assistant
Office Phone
313-916-2573
Biography
Marcus Zervos, M.D., is assistant dean of Global Affairs for the Wayne State University School of Medicine.
He oversees, promotes, develops and reviews all global activities and initiatives for the School of Medicine. He also monitors, fosters coordination, improves communication and oversees international student electives, and defines and determines relationships with international medical schools. He provides oversight for all efforts on the part of faculty and academic staff involved in global activities, and monitors all international research.
A 1979 graduate of the School of Medicine, Dr. Zervos has been a clinical professor of Internal Medicine in the WSU Infectious Diseases Section since 1999. He is the division head of Infectious Diseases for the Henry Ford Health System.
Before joining the faculty, Dr. Zervos served as an assistant professor of Internal Medicine and Laboratory Medicine, Section of Infectious Diseases, at the Yale School of Medicine from 1986 to 1988.
From 1999 to 2004, Dr. Zervos served as director of Research at William Beaumont Hospital. He has also served as medical director of Infection Prevention and associate director of Research for Clinical Trials for the Henry Ford Health System. Certified by the American Board of Internal Medicine and Infectious Diseases, he is a member of several National Institutes of Health review panels and is a member and fellow of several professional societies, including the American College of Physicians and the Infectious Diseases Society of America. He was awarded the James H. Nakano Citation and Charles C. Shepard Science awards by the U.S. Centers for Disease Control and Prevention for his work with resistant Staphylococcus aureus.
His research focus is on epidemiology, prevention and outcomes of serious enterococcal and S. aureus infection. He coordinates global health projects to develop sustainable capacity in low-income settings in 20 countries. He also coordinates projects to assist vulnerable populations in the United States, including Detroit, and issues related to water quality in Flint, Mich.
Dr. Zervos has secured several million dollars in grants and has been the principal investigator for more than 300 government- and industry-funded studies examining epidemiology and outcomes and prevention measures for multi-drug antimicrobial resistant pathogens. He has contributed more than 530 published abstracts at national and international scientific meetings and has published more than 320 articles in peer-reviewed journals. He has co-written several books and numerous book chapters dealing with infectious diseases.